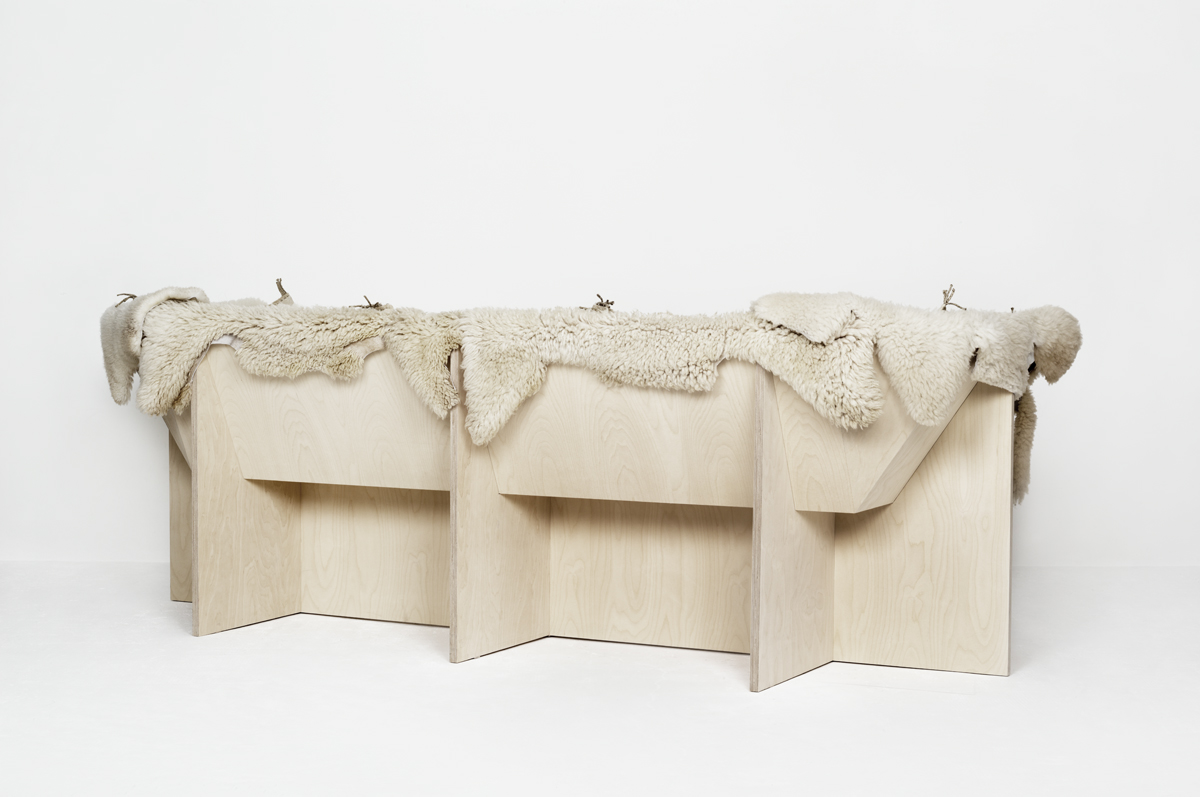 A structure comprised of pieces of birch plywood, that can be easily dismantled, covered with a thin artisanal felt mattress and sheepskins
chosen with the utmost care, as well as hand made cushions upholstered in old traditional hemp fabric.

Each piece, designed by Les Foins, is unique and extremely limited in quantity.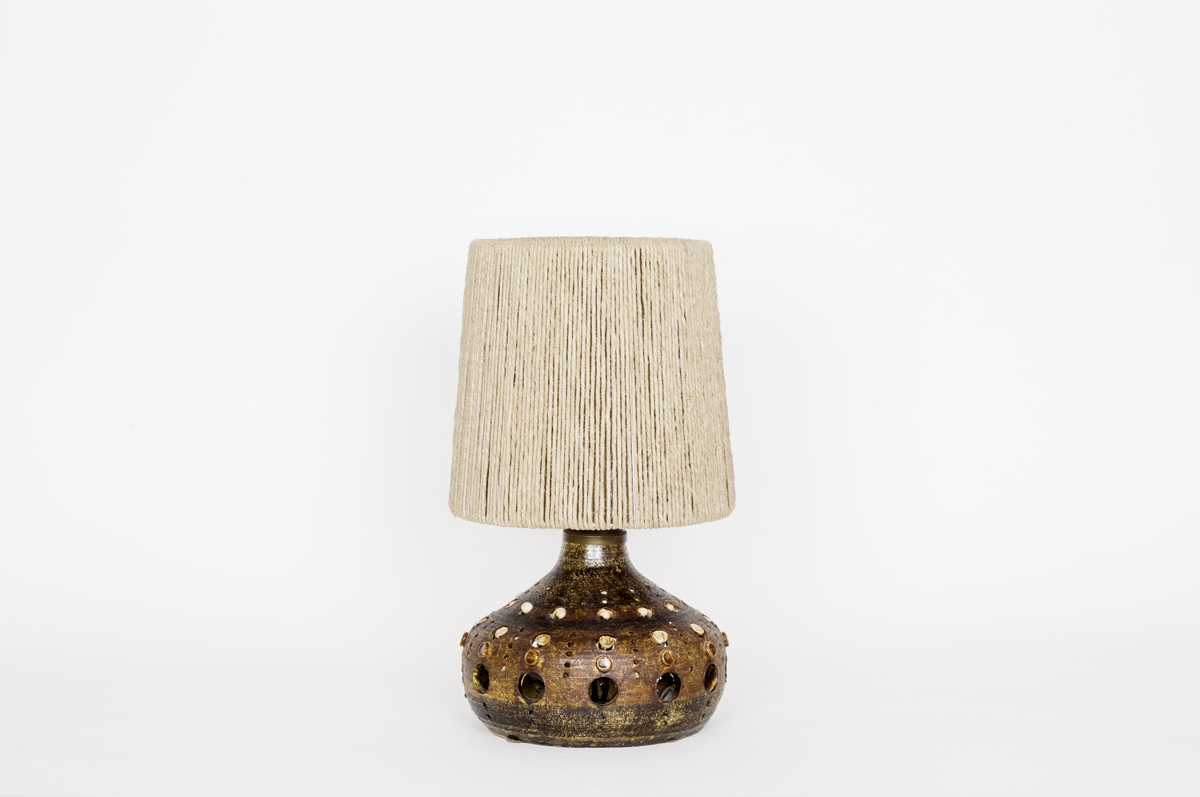 Initially a small collection of classic Georges Pelletier lamps and a desire to find appropriate lampshades for them. The result: handmade hemp or linen rope lampshades, an encounter with Georges Pelletier and several other lamps, the same as he has produced since the '70s
and several new "re-editions" based on earlier models.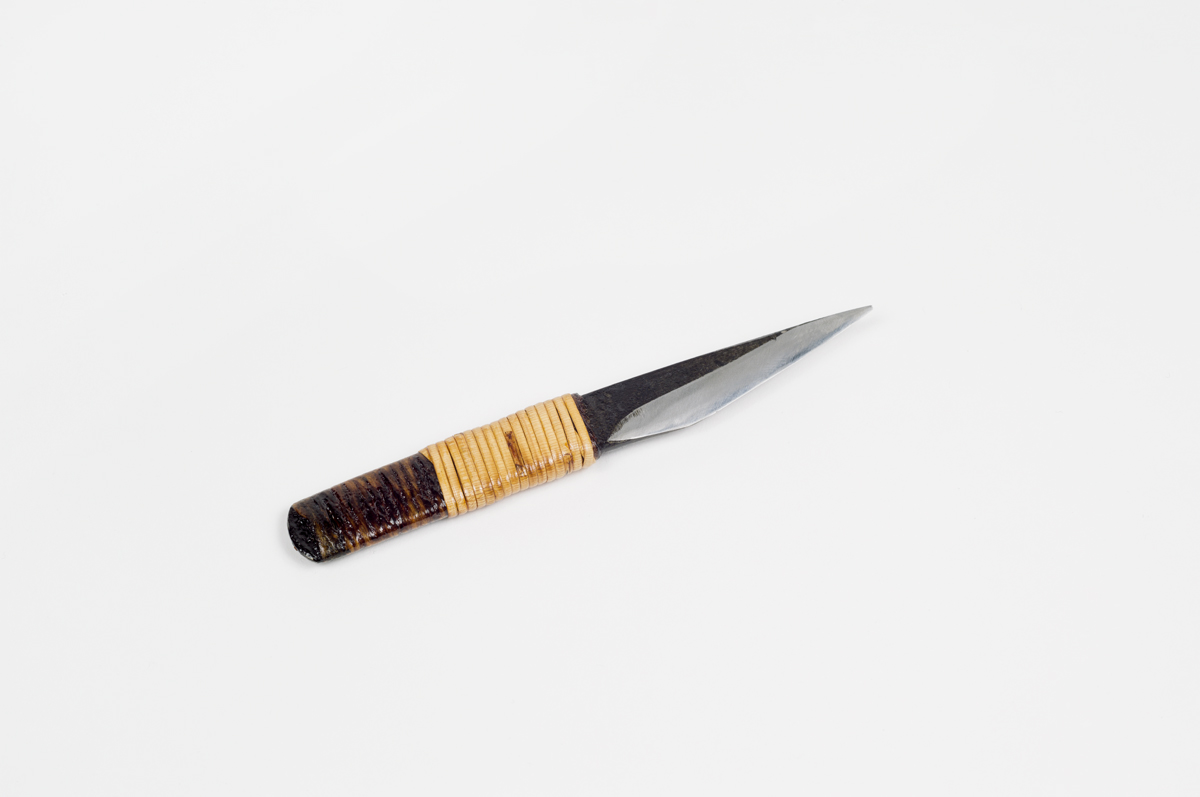 Mr Funaki works with iron, very old and pure iron that he relentlessly seeks, sometimes even in the hinge of a very old door.
He then reworks and recasts the iron to produce small simple and beautiful Japanese knives. The handle
is wrapped in a fine strip of leather and/or natural fiber, and varnished.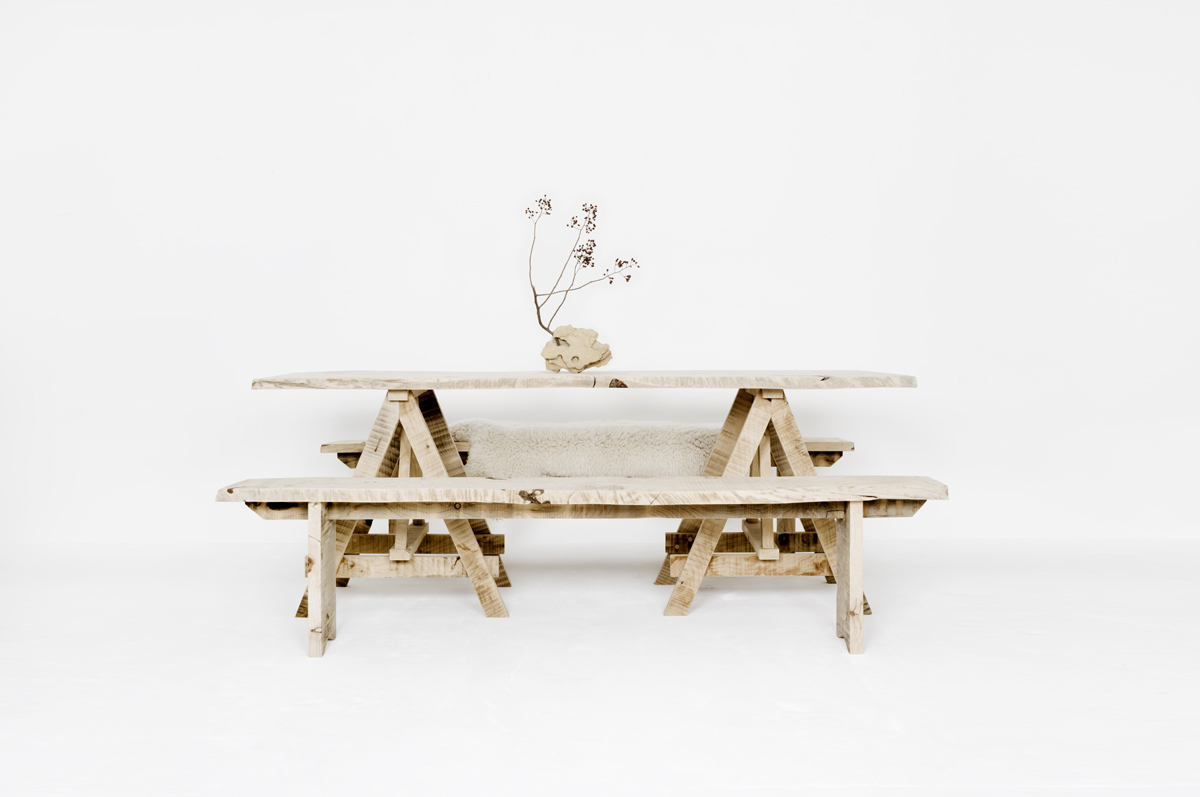 Rustic table and benches. Normandy cedar.
Unique puces. Handcrafted and made on request.
Approximately 2 m x 0,80/0,90 m. Indoor use.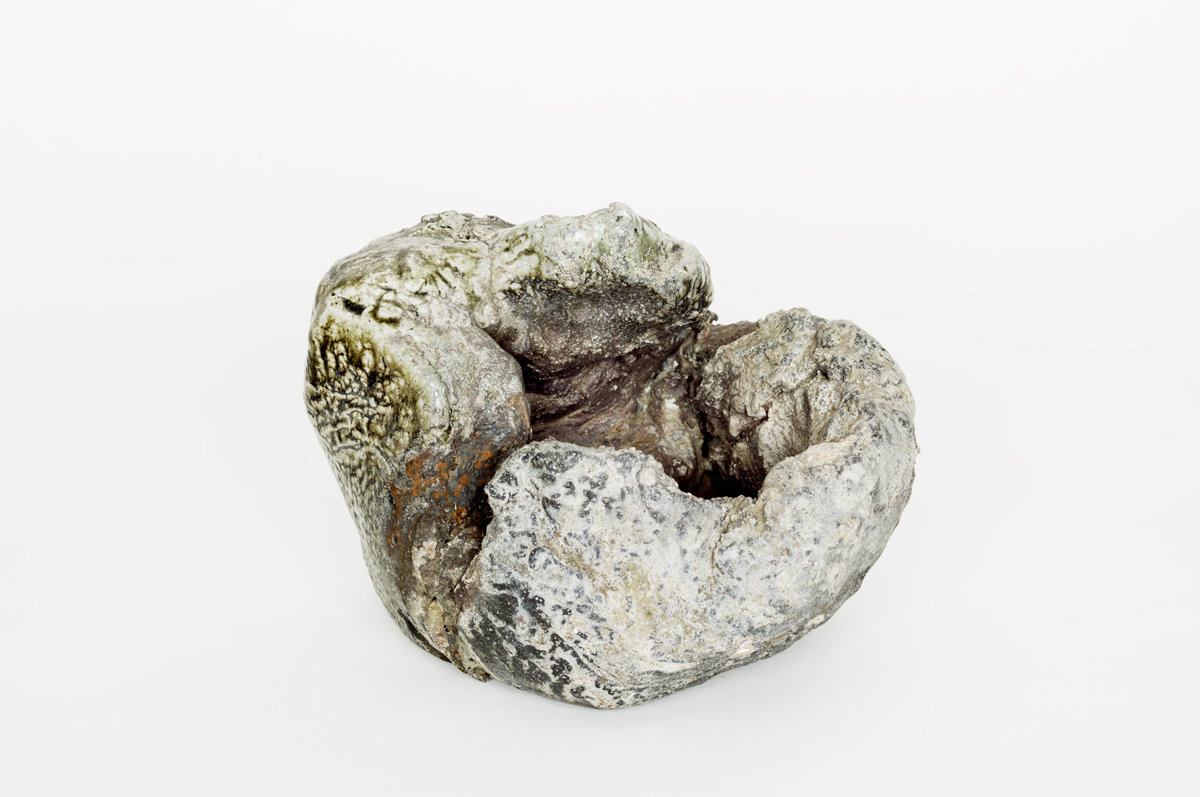 Mr Isamu models Shigaraki clay to produce small monolithic vases baked in a wood-fired oven. Each vase is baked directly in the fire from 3 to 5 times,
at temperatures approaching 2,200 degrees Farhenheit. There is no enamel,
 the oxidization of the ashes
and the steam create the beautiful glaze colors.