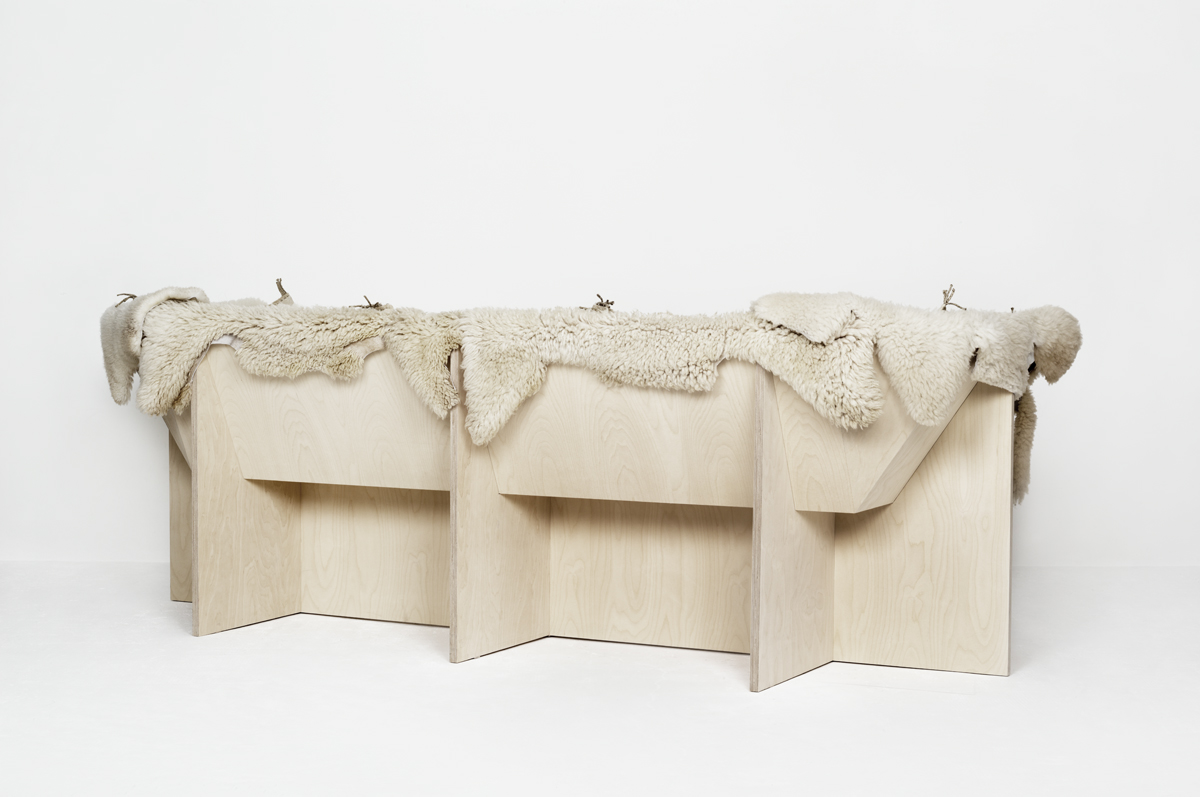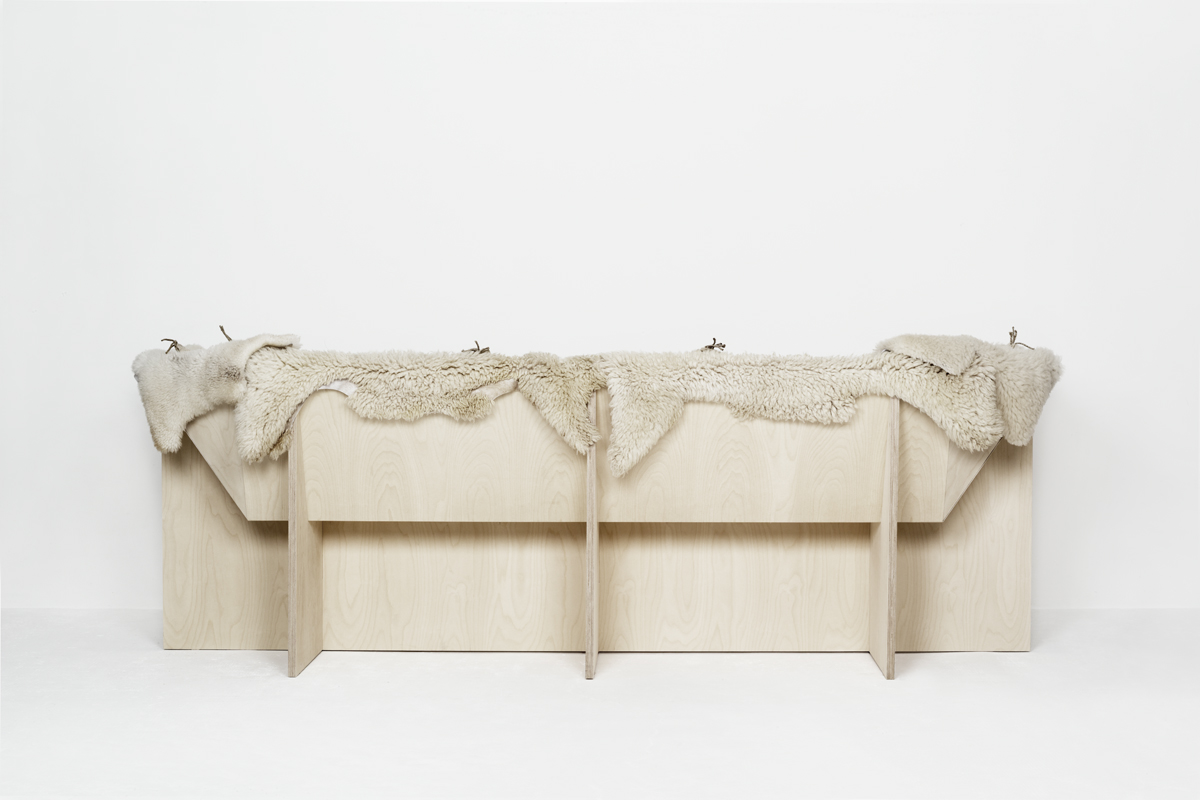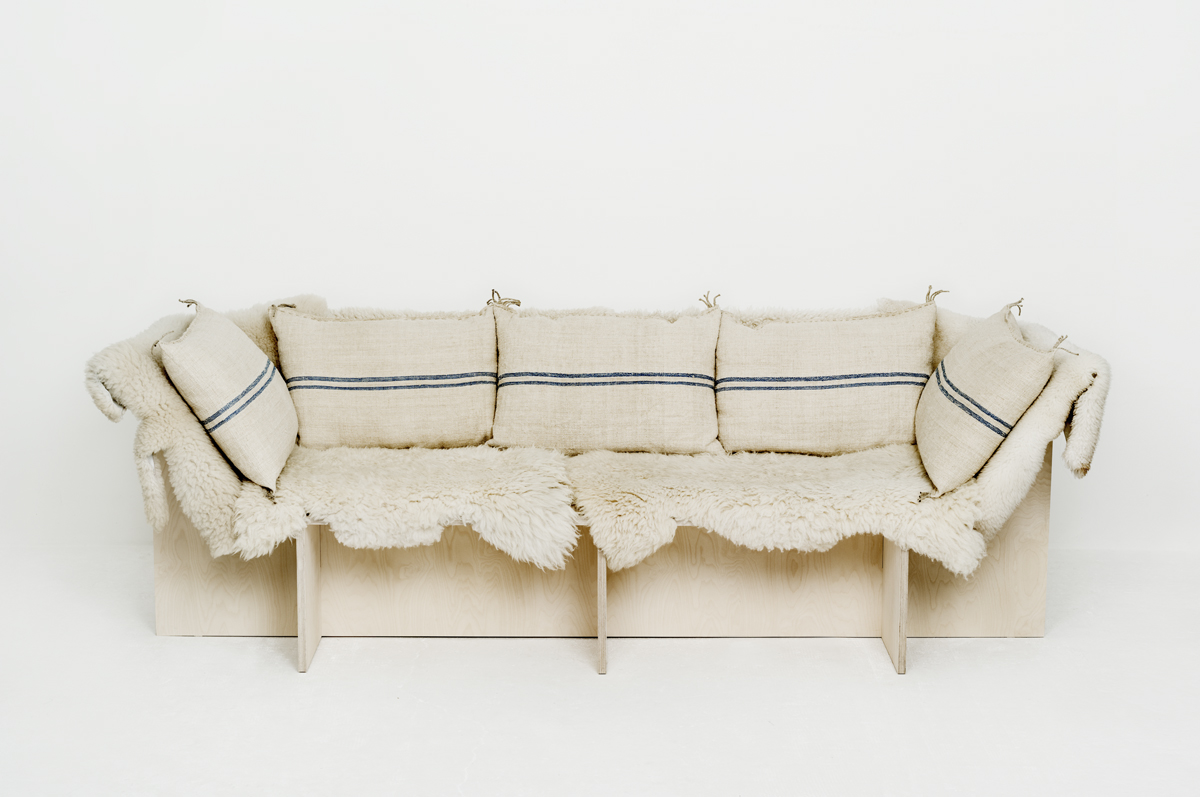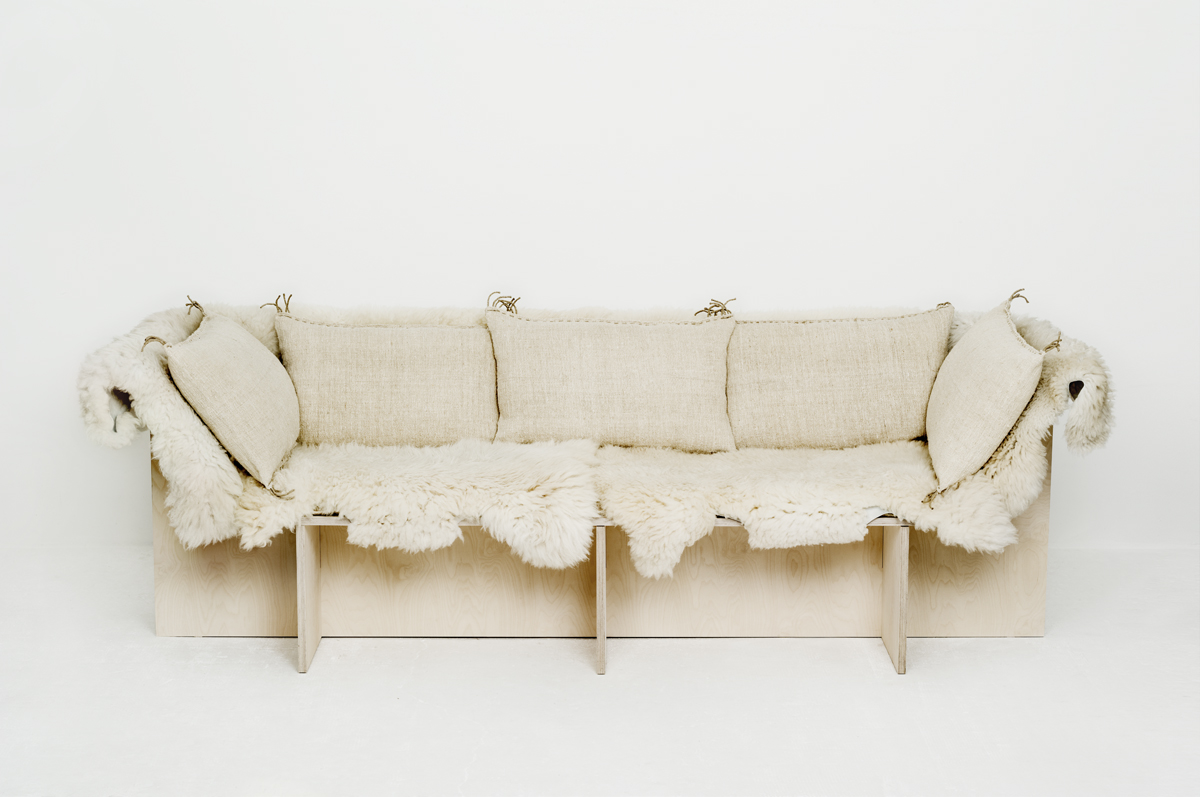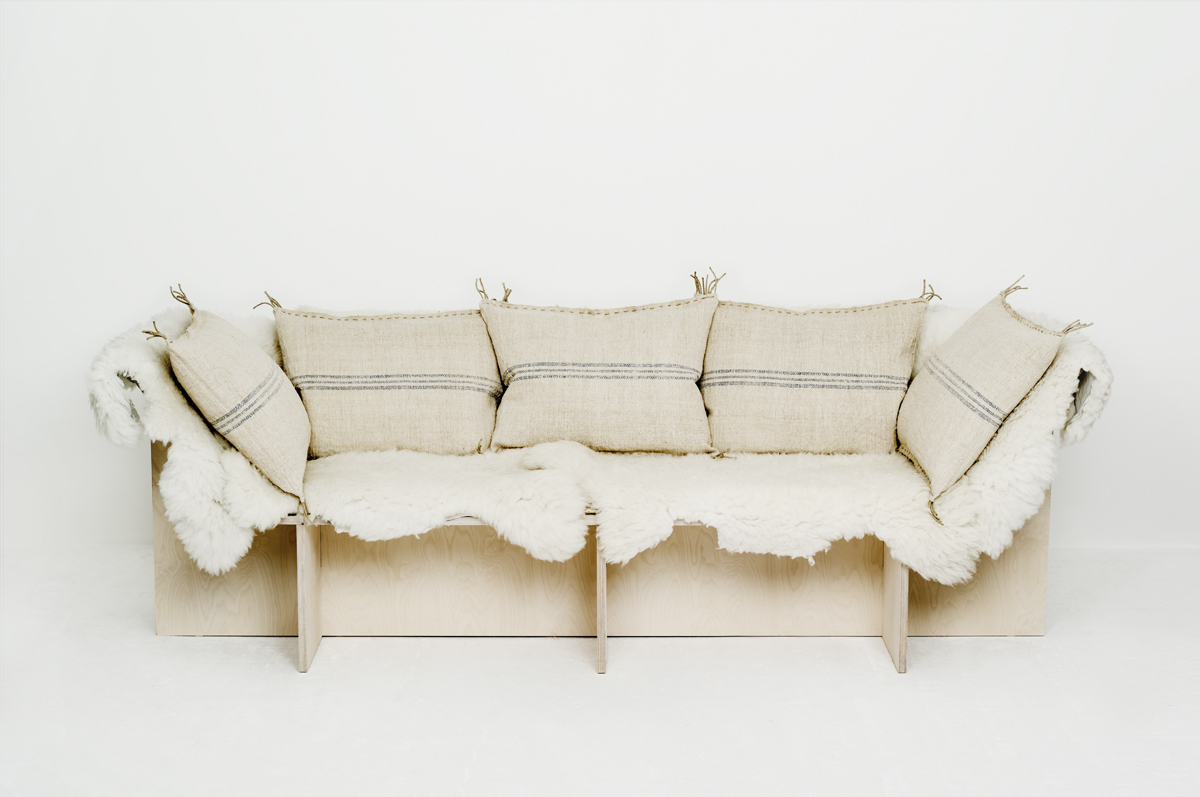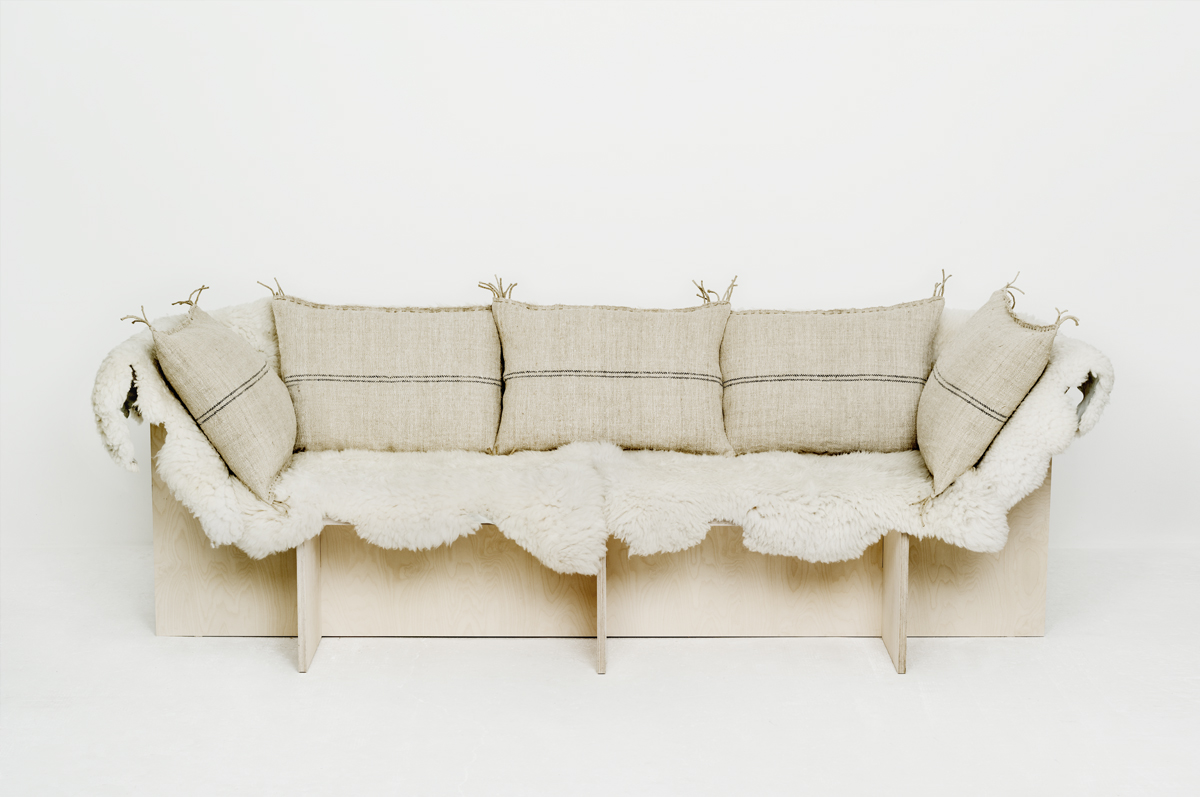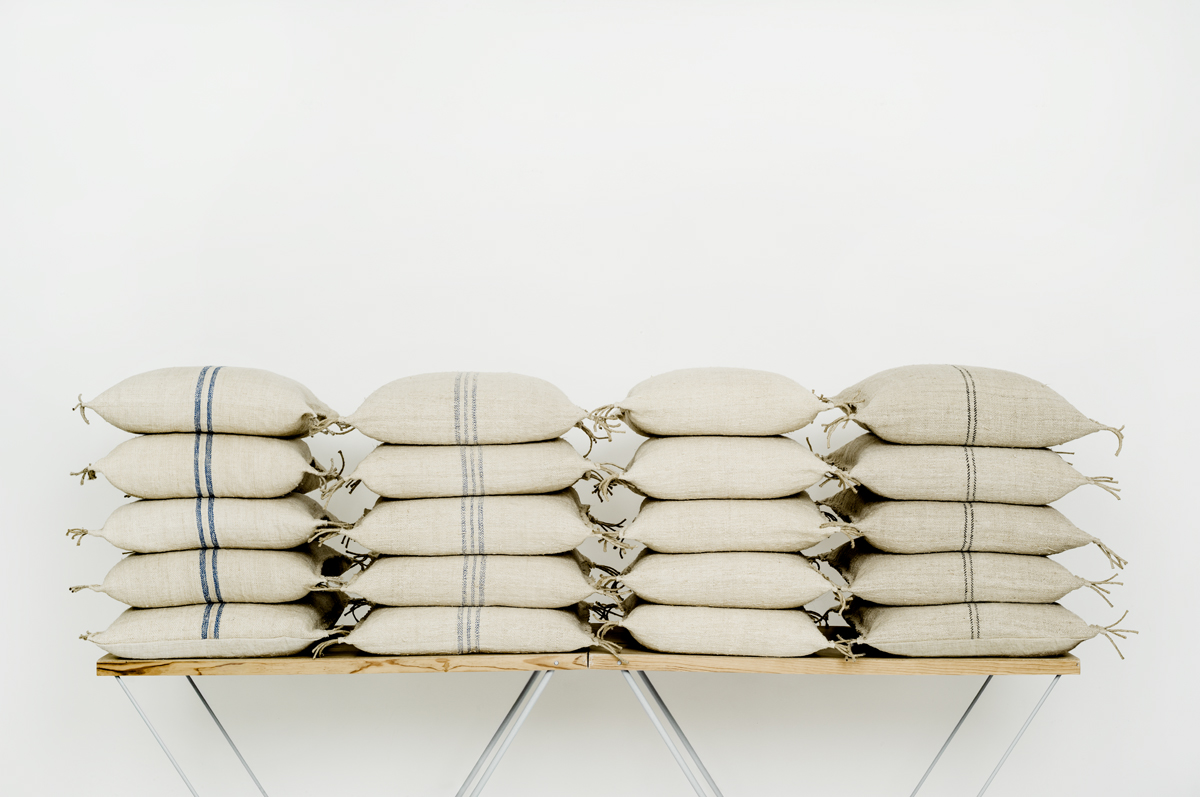 Each sofa is lined with off-white to warm beige color sheepskins. The skins' color is in accord with the cushions. The cushions are handmade and covered
in old traditional hemp fabric, sown in long stitches on the sides; the corners are finished in loose thick hemp or linen string cord rope.
Each structure is comprised of nine pieces of birch plywood, eight stainless steel screws, a thin felt mattress and five cushions.
Size: 239 cm x 79 cm x 80 cm.