In 1933, Sōetsu Yanagi defined the Mingei movement as follows: "It should be modest but not cheap junk, inexpensive but not delicate. It is vital that Mingei objects avoid dishonesty, perversity and luxury: natural, sincere, dependable and simple characterise Mingei"
.
This quote can easily be adapted to talk about our small business. Les Foins creates, manufactures and distributes generally artisanal or semi-artisanal furniture and unique objects, with a preference for raw materials and simple shapes in search of discrete elegance.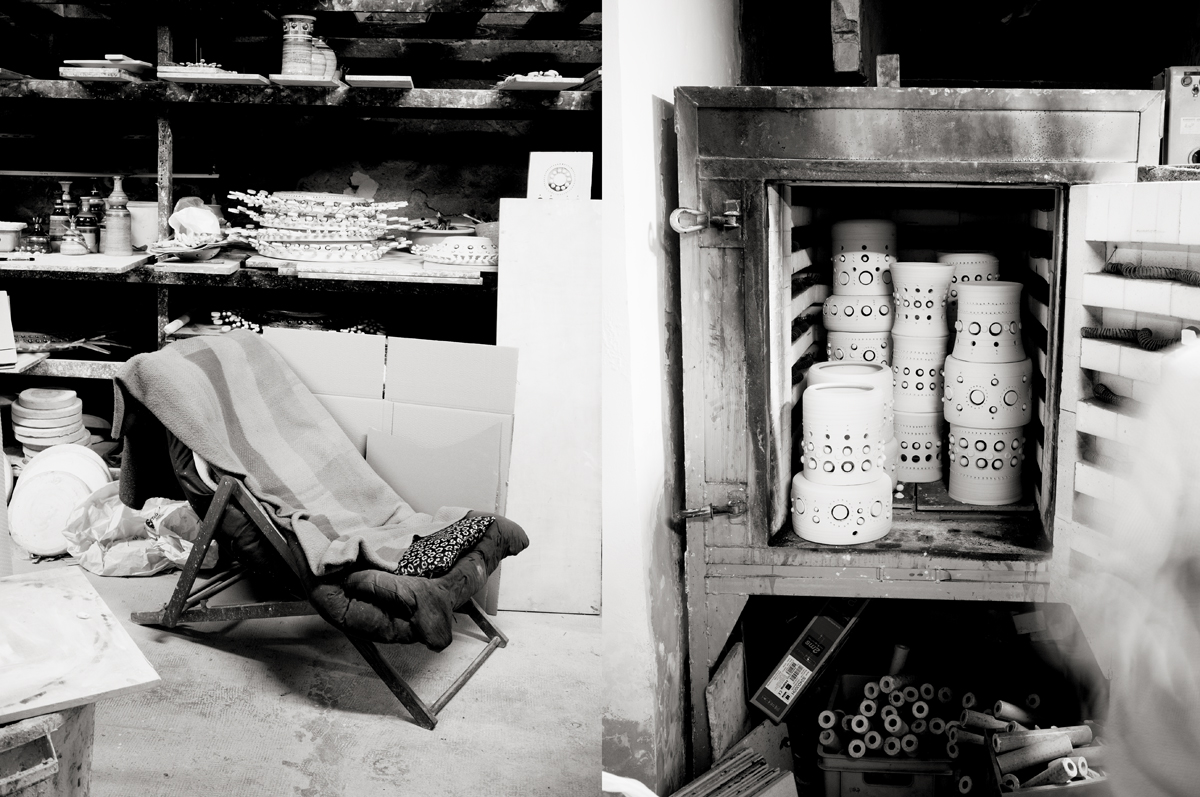 georges pelletier's studio
Georges Pelletier is a major French potter. Born in 1938, he bagan his career at "Pottery d'Accolay" in Bourgogne. In the 60's, he opened his own studio in Paris.
In the 70's, he settles in the south of France where he continues to produce rustic as well as very refined ceramics.
His work with chamotte clay looks often like lace work.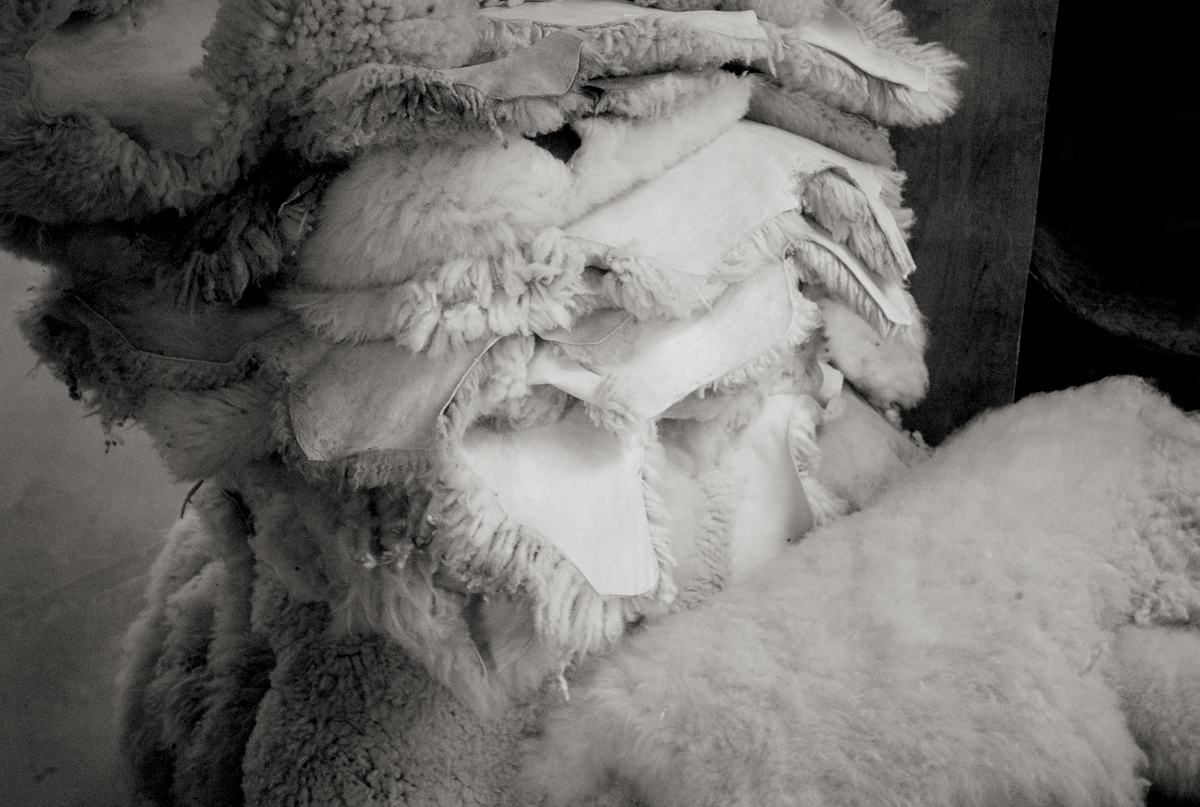 Les Foins devotes considerable time finding 'handmade' objects and materials based on an extremely precise selection criteria (texture, thickness, color, etc.).
The magnificent artisanal animal skins presented here are a product of one of the last traditional French tanneries.
The thin felt mattresses for the sofas are made out of sheep's wool by another artisan in Brittany.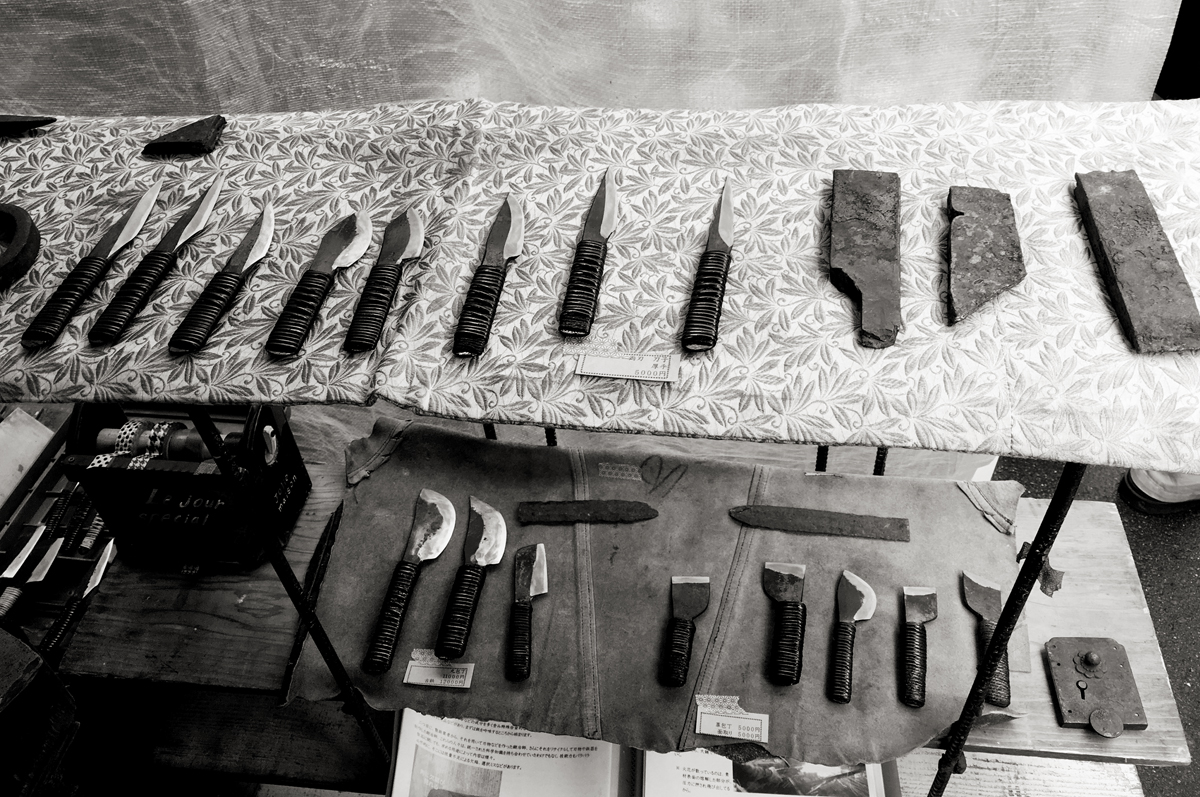 Mr Funaki's little stand at a market in Kyoto.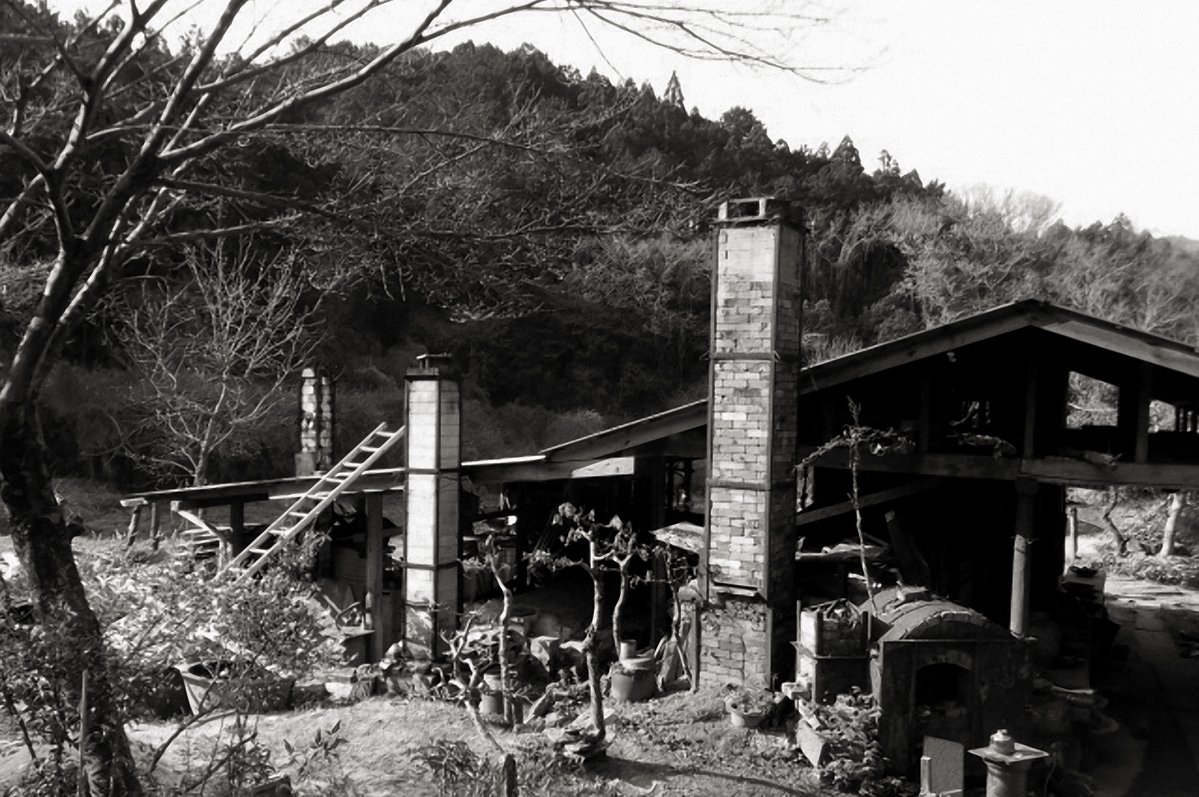 Mr Isamu's studio in the Aichi Prefecture mountains in Japan.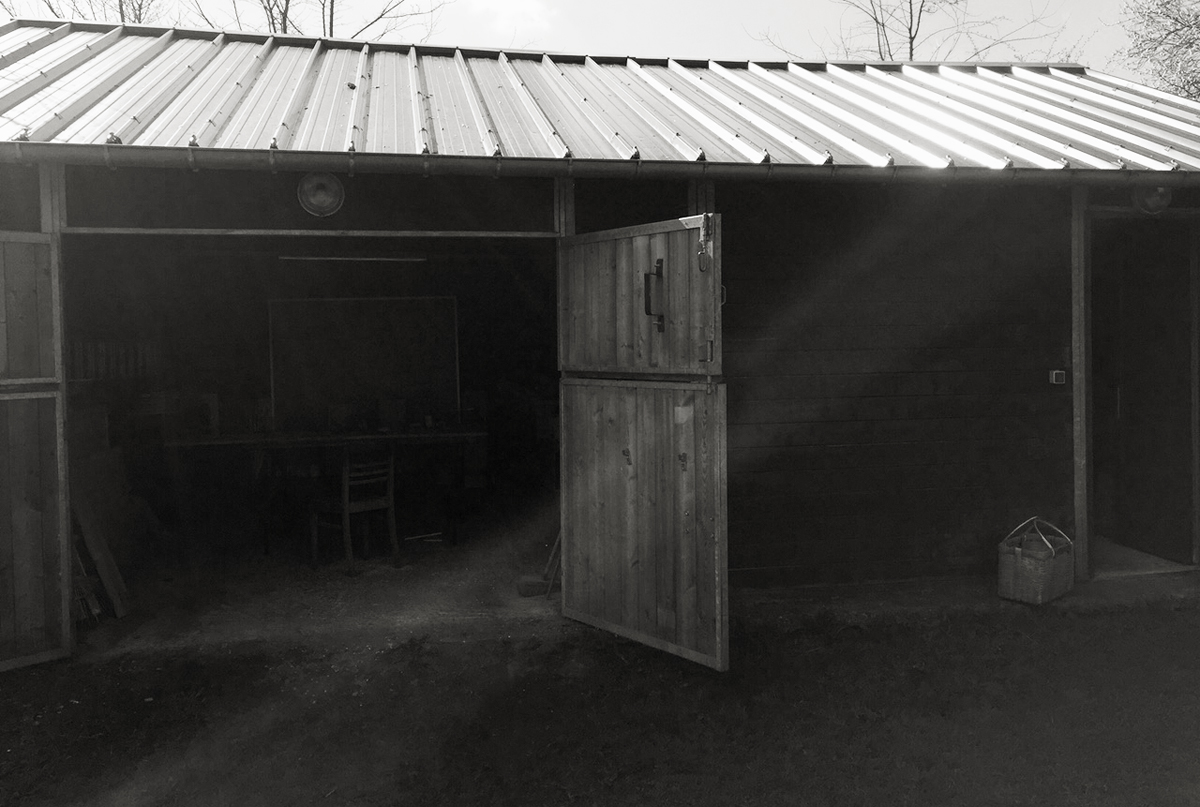 Our little studio in the countryside, 2 hours from Paris.