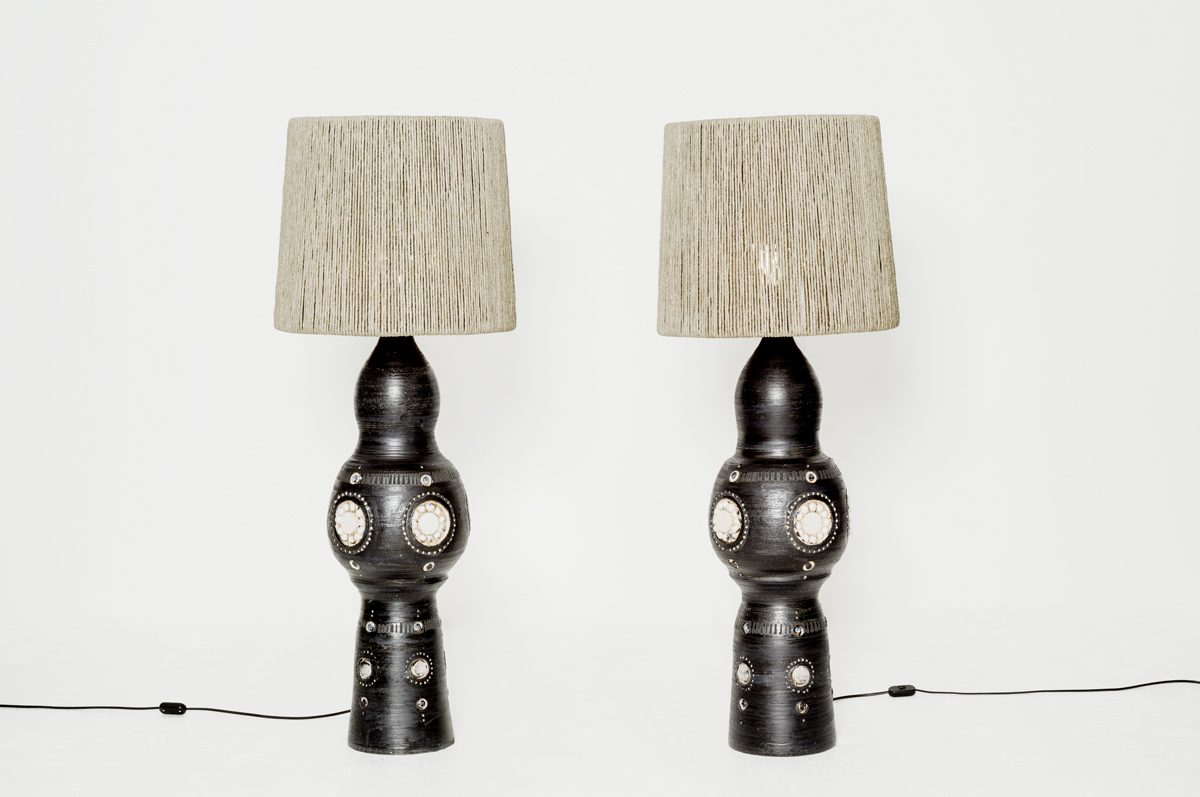 A pair of floor sculpture lamps by Georges Pelletier. He has regularly produced this model since the '70s.
Each pair is one of a kind and equally each lamp as its own "identity".
Black enamel, slightly bluish chamotte clay, 115 cm height with lampshades, 2016.
Offered as a pair or separately.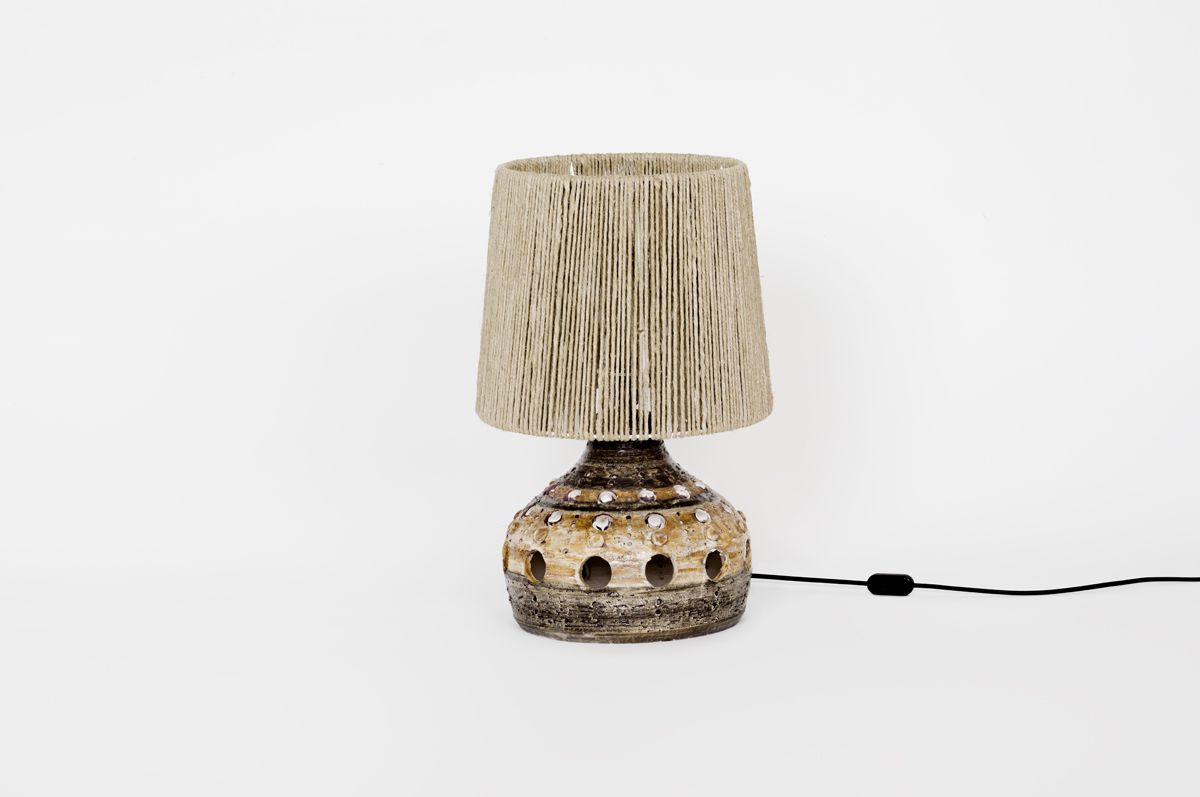 Sculpture lamp from Georges Pelletier, produced really recently. This reinterpretation of youth models is an exclusivity for Les Foins.
Chamotte Clay, brown and chocolate, 53 cm height, 2017.